Hello All,
I haven't seen much action in the musicians corner of AZHT lately. However, I figured I would take this opportunity to share a huge event for my band, TAG! You're It!
We are battling for an opportunity to be signed by a major record label (Sumerian Records) and to open the All Stars Tour here in Phoenix, AZ.
Here's our music if you care to take a listen:
reverbnation.com/tagyoureitaz
The event is this Saturday (Jan 19th) @ The Rocky Point Cantina in Tempe, AZ. Tickets are $12.00 which can be purchased and delivered by us. The venue has a huge* bar and the event is for all ages.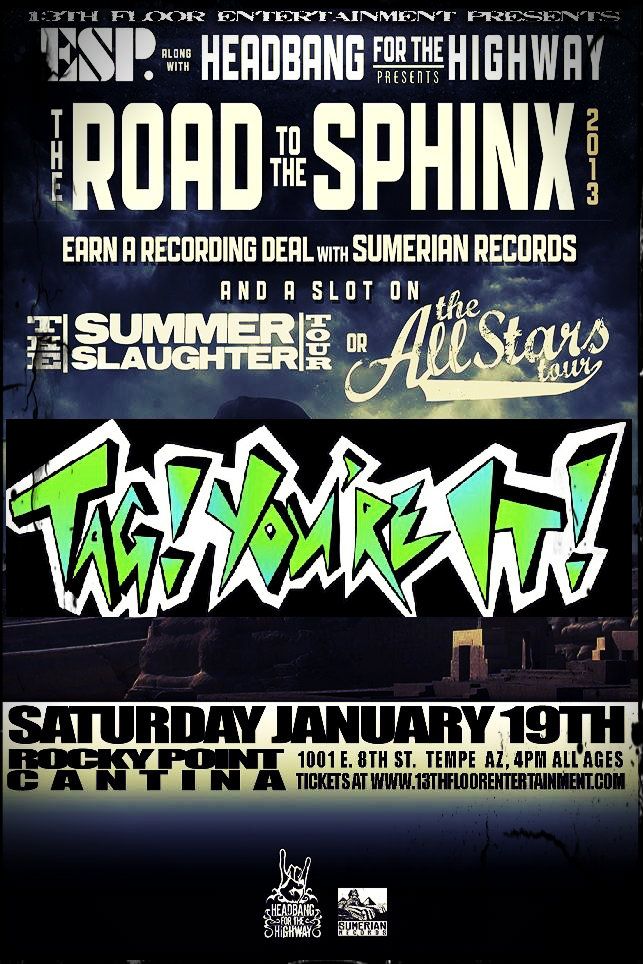 You can reach us here:
- PM or by phone 623.326.0372 - Reuben
- facebook.com/tagyoureitbandaz
- Reverbnation.com/tagyoureitaz
- Twitter @tagyoureitaz
Thank you kindly for reading!
- Reuben